Sick of being told that it's all in your head or that you just need to lose weight? I know I personally have requested tests that should be common sense just to be turned away. Why doesn't my body make blood? Sometimes that's just how it be. No, we won't run the genetic test that would prove I need more B12 than your average person, and that would perfectly explain why my body can make blood. Oh, it's just a funny coincidence that my body started making blood when I started taking a B12 supplement. Life is funny sometimes, but correlation is not causation. I know I'm not alone in this. So I'm going to buy this shirt and wear it to EVERY SINGLE doctor's appointment until it's no longer true. Try me.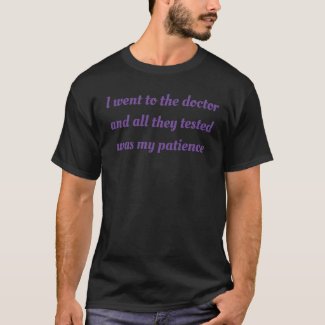 Spoonie Shirt
by Wearables4Edibles
Those of you who have been here for a while know, my store has all sorts of things. So please take 10 minutes and check out what I have to offer. This store can potentially help me pay bills, especially since I've been laid off.